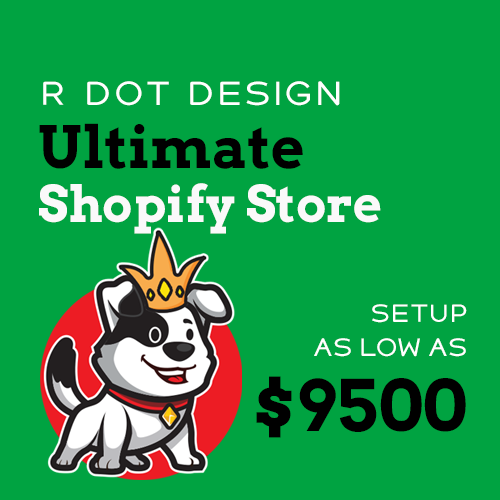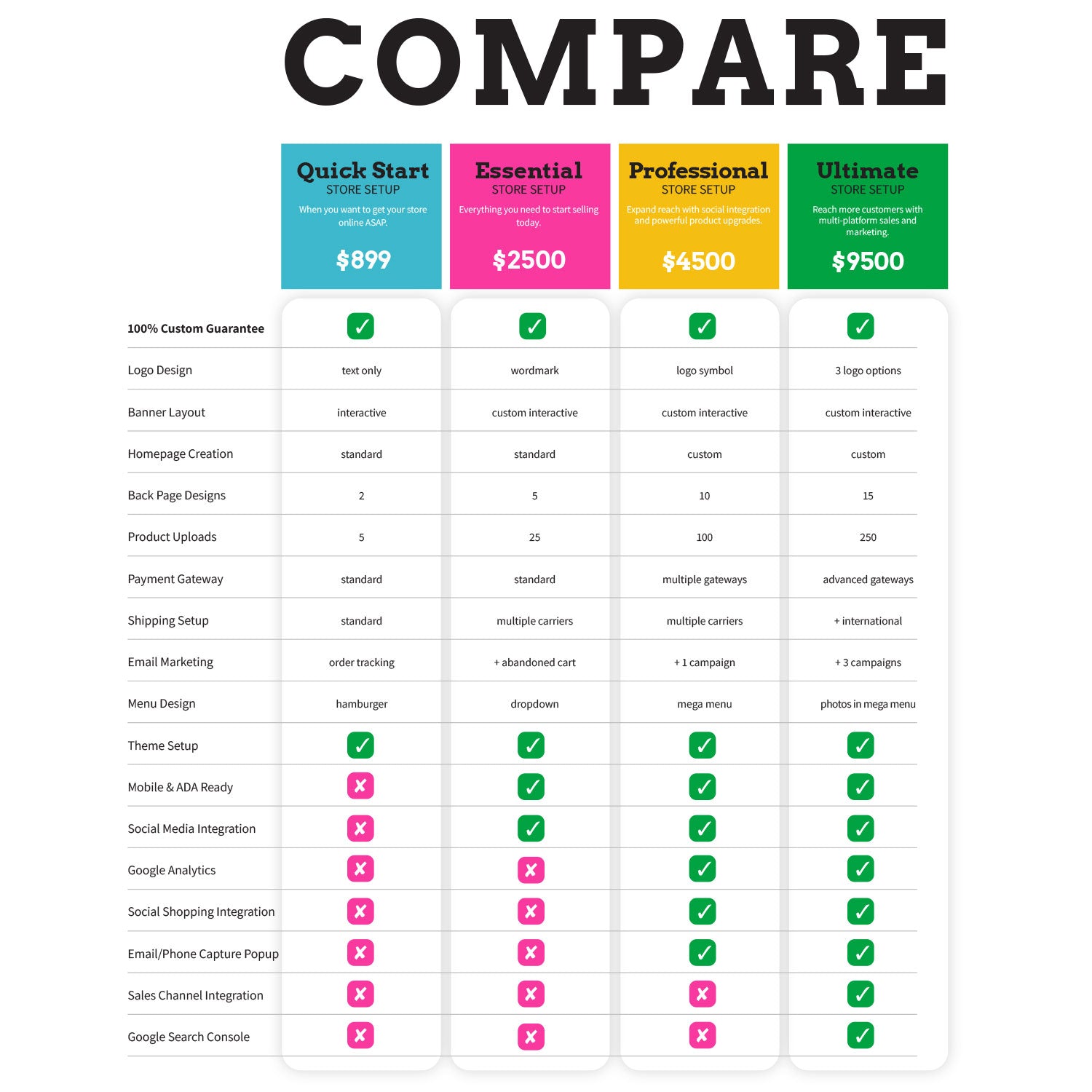 Ultimate Shopify Store Setup
Multi-channel sales & marketing for e-commerce success
---
Unleash the full power of e-commerce with your brand's ultimate Shopify Store

The Ultimate Store gives you state-of-the-art design and sales, marketing, and analytical tools that open up more channels and more markets to fast track your e-commerce Brand's success.

Choose from 3 custom logo designs

Theme setup and custom homepage design

Custom interactive slider

Sales and inventory management

Multiple locations setup

Product and collections templates including 250 product uploads
Customized store policies pages with unlimited revisions

15 back page designs

Advanced payment gateways integration

Multiple carrier shipping setup including international shipping

Email/phone capture pop-up design and integration
Custom order tracking emails
Integrated abandoned cart, cross-selling, and exit capture emails

Three custom email marketing campaigns and analytics

Megamenu with photos
Browser compatible (Chrome, Firefox, Safari, etc.)
Social shopping integration across multiple channels (Facebook, Instagram, etc.)

Advanced multi-channel sales integration with inventory management (Etsy, Ebay, custom APIs, etc.)
Google friendly SEO optimization

Google Analytics
Google Search Console
Mobile ready

ADA/Accessibility widget availability
Custom app installation
Ultimate Store Launch Checklist to make sure your store is quickly ready for launch

FREE personalized Google advertising plan to supercharge your sales with results-oriented ad campaigns

30 days free design support
100% Money Back Guarantee
100% Custom Design Guarantee
PLUS 2 FREE High Speed Thermal Label Printers!
Timeline of project with be 30 - 60 days.

---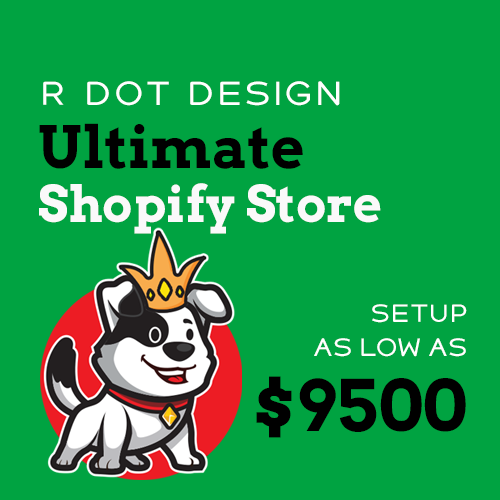 Explore other Store setup packages